Digital Factory Simulation Service in Malaysia & Singapore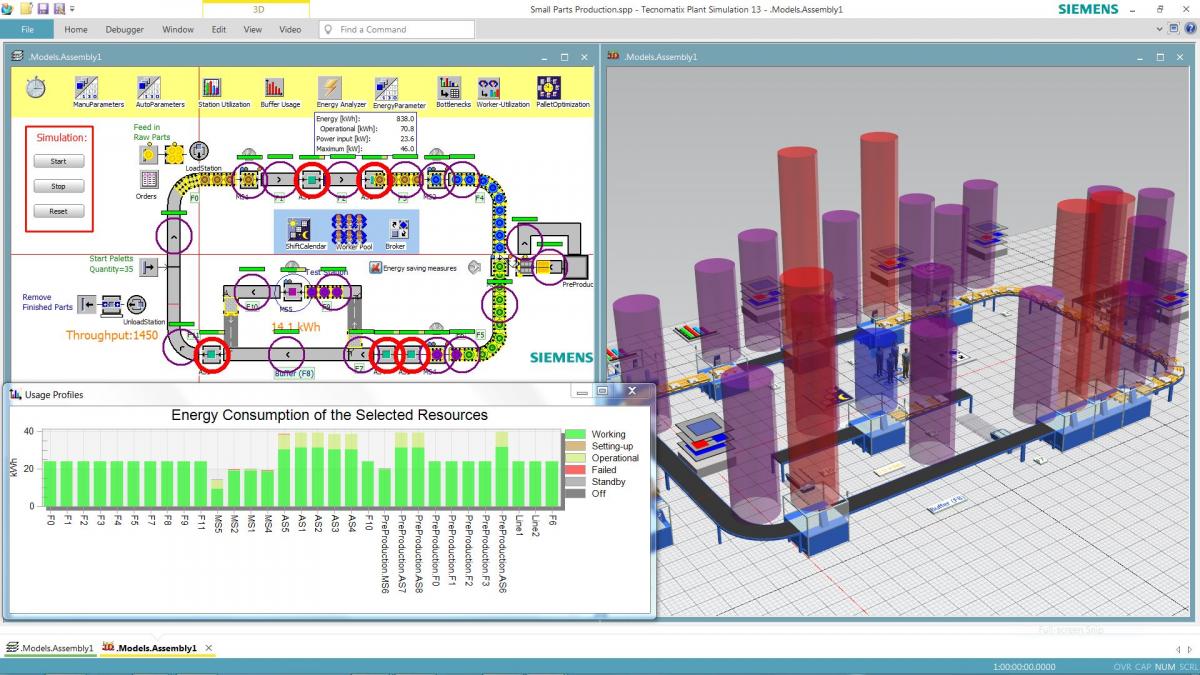 As the industry 4.0 evolution becomes more and more prominent, industrial companies need to evolve with the trend and adopt new technology in order to stay competent and further improve their own productivity. One of the ways to improve productivity is by using production logistic simulation. The benefit of doing logistic simulation is to evaluate production settings for the best throughput potential, without disrupting the physical production line. This innovation helps to minimize risk, and speed up production planning.
Perfecting a production line without an innovative tool requires lots of experience, patience, and some luck. Many a time, production engineer or manager would need to observe the production flow with their own eyes to justify the bottleneck scenario together with its counter-measure strategy. It is undeniable that to some extent, production planning can be done using a static tool such as excel, but that again requires vast experience in spreadsheet mathematical formulation, and it is hard to perform what-if scenario with confidence due to a lot of links within the formulation. A typical modification in excel might take up 2 to 3 weeks.
DTS provides a production line simulation service, to help you to plan your production line more effectively, using Siemens Tecnomatix Plant Simulation software. Through this service, DTS helps to answer customer inquiry in the production line, such as predicting bottleneck and determine potential throughput.
We will implement the flow strategy according to the customer's condition as closely as possible, in order to capture accurate logistic characteristics such as product cycle time.
To determine the settings for optimum production, we can quickly build the simulation model using a 2D layout approach. Nevertheless, there is a time where the customer would like to use the simulation model for better communication or presentation, then we can use the 3D approach, to show the simulated model in 3D, such as showing the digital copy of the real machine and parts.
As a start to perform a study, the customer will need to provide:
Facility Layout
Flow strategy (part traveling logic)
Stations involved and its logistic characteristic (processing time, required worker, setup time, failure rate, etc)
Study objective (identify the bottleneck, throughput prediction, etc)
Miscellaneous such as shift calendar, job schedule, conveyor, etc
The service duration for a typical logistic simulation is about 2 to 3 weeks' time.
Speak To DTS Representative
With more than 15 years of experience in PLM solution, our consultants and engineers are equipped with great skills and knowledge and ready to help.
---
Case Studies related to Digital Factory Simulation Service in Malaysia & Singapore