Mechanical Design & Engineering Services in Malaysia, Singapore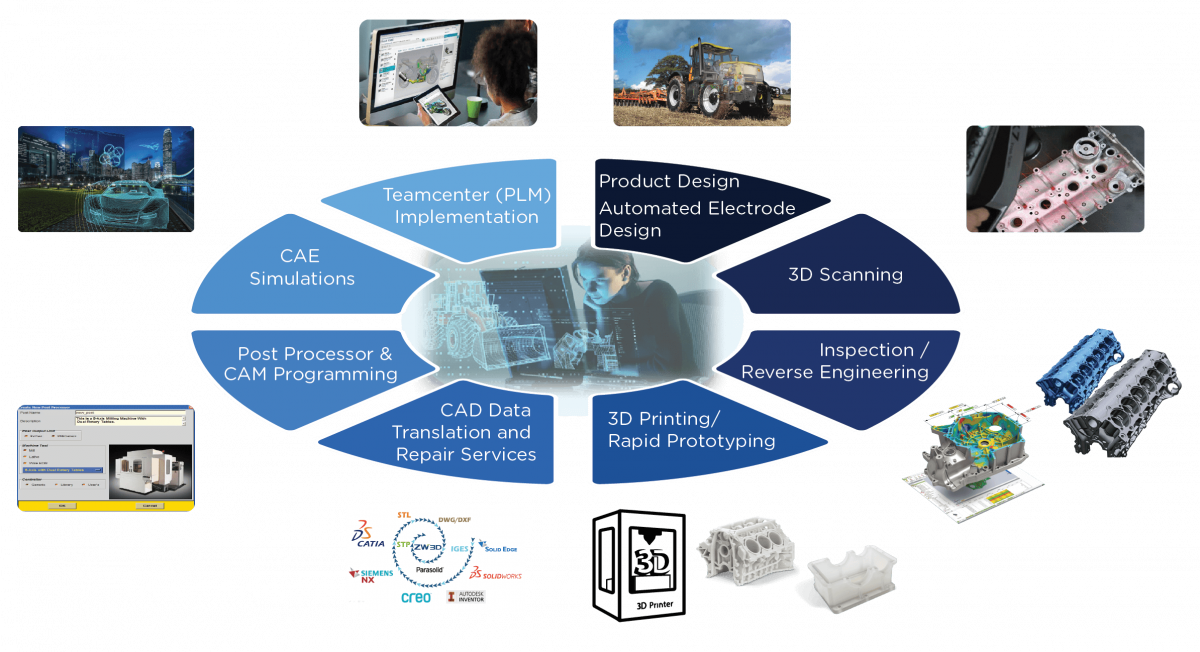 The primary challenge in product development or improvement is the pressure of time cost. Hence best manufacturing practices and effective document control for successful completion of projects on time is necessary.
When there is a need for support of qualified and experienced Engineers to deliver robust and cost-effective design solutions meeting customer performance and reliability expectations, you can call upon DTS team who has served various industries like Automotive, Electric and Electronics appliances, Aerospace, medical devices and more.
Portfolio of Services offered:
CAD
2D to 3D Conversion /3D modeling / 2D detailing
We can receive input in IGES, STEP, Parasolid or other CAD-like Autodesk Inventor, Solidworks, Pro-E, and CATIA.
We work on Siemens NX CAD system.
Mechanical Design
Industrial Design (ID) – Styling / Ergonomics, competitor products evaluation
Engineering design (ED) – Plastic Parts, Metal Parts, DFM & DFA / Performance & reliability
Packaging design for electronic products
Assembly Jigs & Fixture design
Inspection gauges and Test Fixtures
Speak To DTS Representative
With more than 15 years of experience in PLM solution, our consultants and engineers are equipped with great skills and knowledge and ready to help.