ZW3D for Manufacturing

Shorter learning curve and quicker implementation
A clear workflow with an intuitive Microsoft UI enables you to start working quickly. Whether you are an experienced 
engineer or a complete novice, ZW3D CAM can be mastered with a pretty short learning curve.
---
ZW3D Volumill
High-Performance Roughing
In ZW3D 2019, 2X & 3X VoluMill are tightly integrated into ZW3D, helping users significantly reduce cycle time and save tool cost.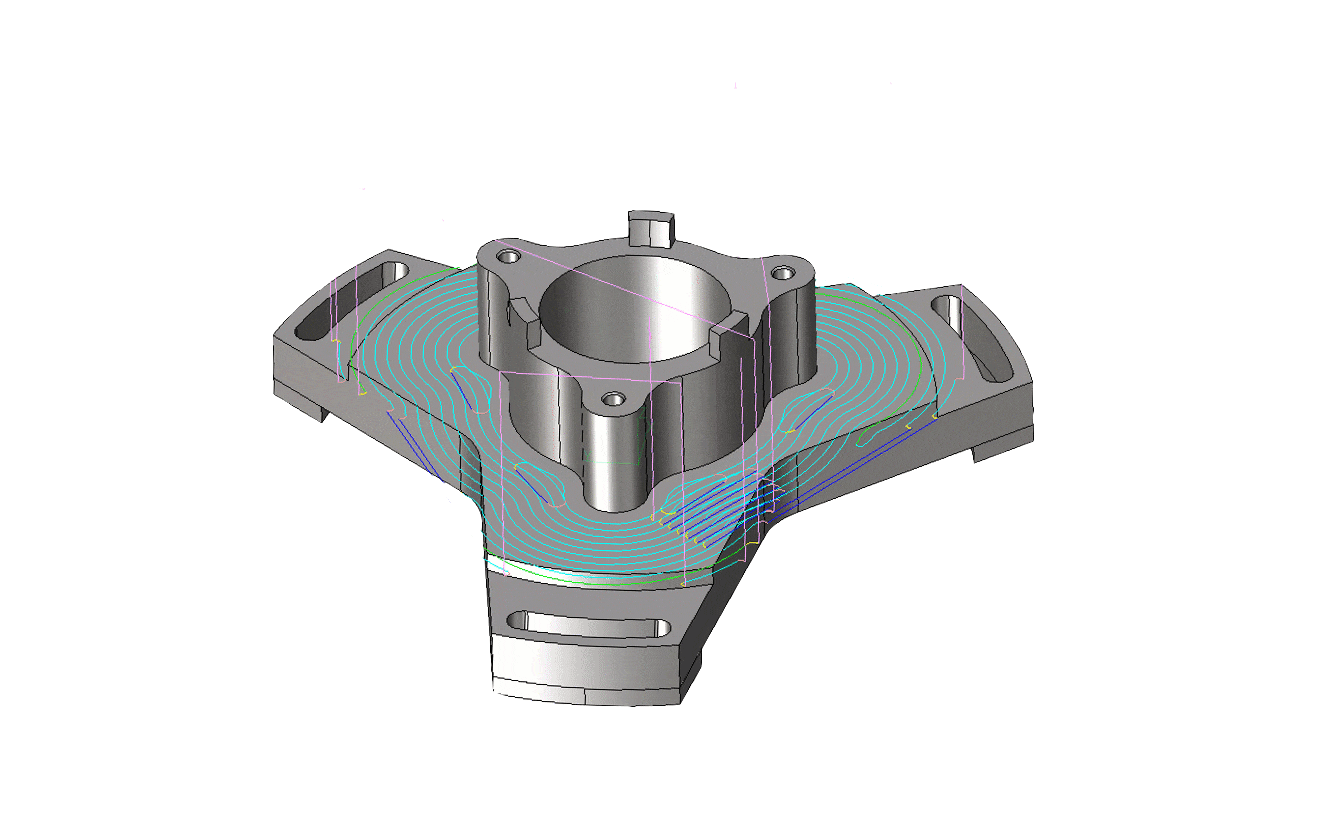 ---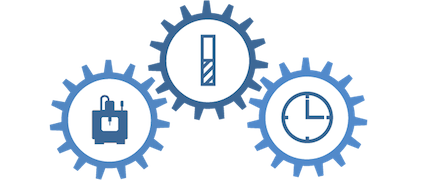 Easy-To-Adopt
VoluMill's ease-of-use and technology independence makes it simple to identify potential benefits.
There are no special requirements and lengthy implementation engagements.
There are no lengthy implementation engagements increased in all materials.
---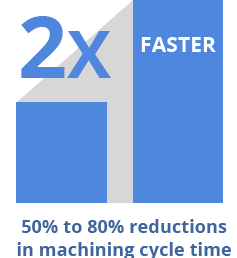 70% Reduce Cycle Time
VoluMill, not only evens the loads on machine tools and cutting tools, enabling them to cut faster and deeper under greatly reduced stress, but also creates an opportunity for manufacturers to produce more parts in less time on existing equipment that last longer.
---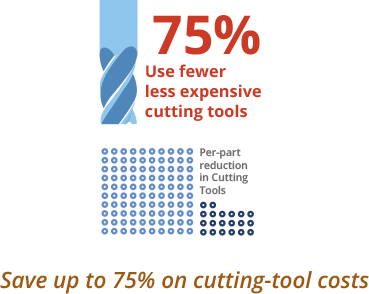 800% Extend Cutting Tool Life
VoluMill toolpaths use smooth, flowing motion, eliminating sharp directional changes. This enables cutting tools to operate under ideal milling conditions all the time, regardless of part's shape or complexity.
• Optimal cutting conditions all the time •
• Safely and easily control cutting dynamics •
• Use your cutting tools more efficiently •
• Automatically reduce tool-shock •
---
Intelligent & reliable 2X milling
Hole & 2 Axis Tactic can define features and generate manufacturable tool paths automatically, cutting programming time by 70%.
ZW3D 2 Axis delivers the necessary of tools for easy control over all aspects of 2X milling. You can easily and flexibly generate toolpaths on 2D geometry, surfaces or features.
---
Productive 3X milling
More than 40 types of machining operations are included in ZW3D to facilitate efficient roughing, smoothing finishing and productive high speed machining, assisting you to deal with all kinds of work at ease.
Easy to get the desired toolpaths on not only Nurbs but also STL geometry, even undercut toolpath on both of them.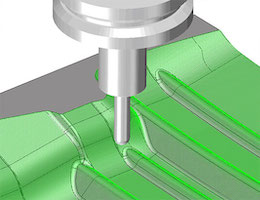 ---
Higher-value 4&5 axis
The 5X milling module provides a complete solution for indexing and 4&5 simultaneous machining, and it's also able to work with STL file.
Comprehensive functionalities, like swarf, drive curve, drive surface, flow cut, side cut, point control and 3x toolpath convert into 5axis, are provided to extend machining capabilities for different scenarios.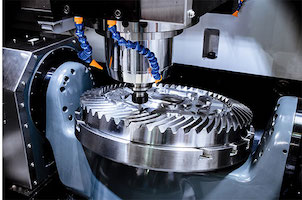 ---
Intuitive turning
Turning provides outside and inside roughing, finishing, grooving, threading, facing and drilling to deal with most types of turned parts.
Wireframes, surfaces and solid features can be recognized. Turning cycles are supported.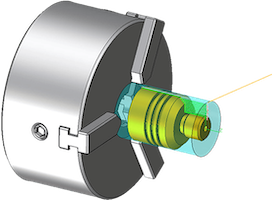 ---
Flexible tool path editor
With tool path editor, you can get better tool paths and improved machining efficiency without tedious adjustments of parameter settings and continuous re-calculation of tool paths.
Edit entire or partial tool paths with tools like Trim, Re-order, Re-link, Extend & Transform.
---
Need help with ZW3D for Manufacturing?
DTS is the authorized partner of ZWSOFT in Singapore & Malaysia.
Speak to our representative!
With more than 15 years of experience in PLM solution, our consultants and engineers are equipped with great skills and knowledge and ready to help.
---
Case Studies of ZW3D for Manufacturing