ZW3D 2022 Prelaunch Offer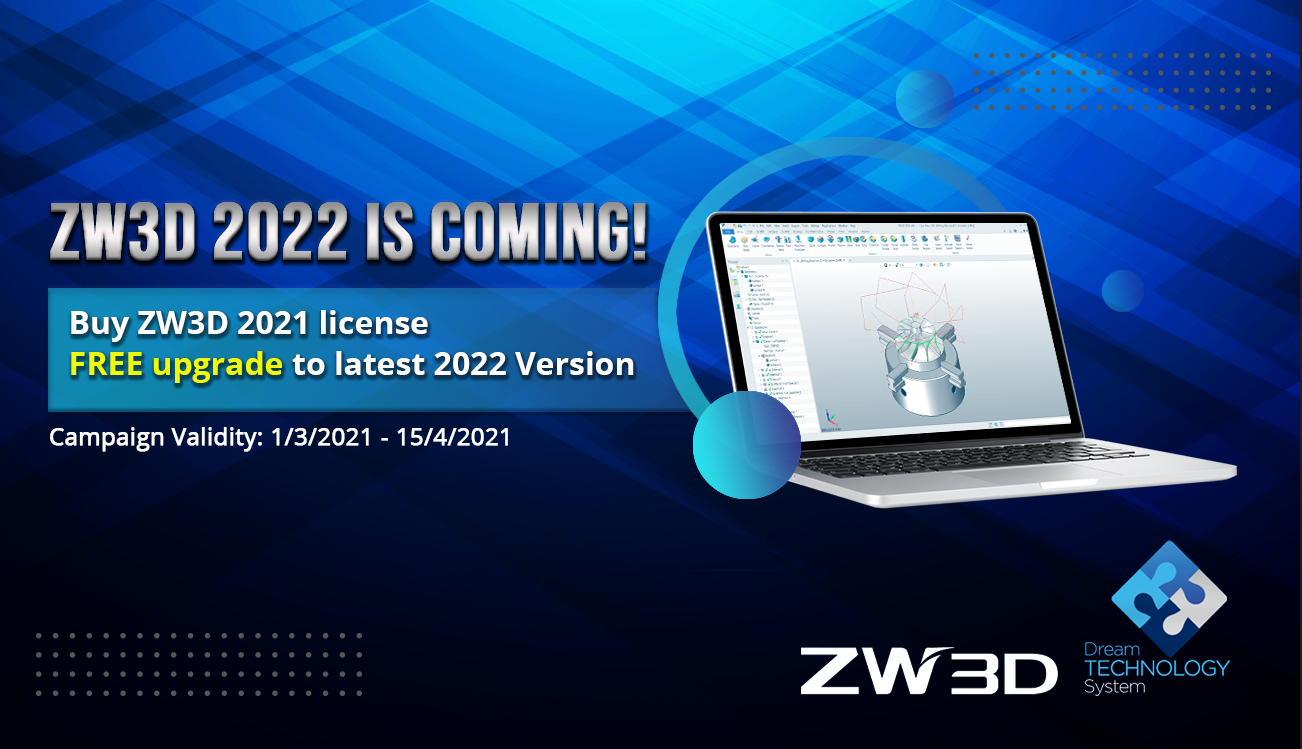 Promotion

A reliable and creative provider of engineering software with its ZWCAD and ZW3D flagship brands.

ZW3D 2022 is coming!
Don't miss out the chance to FREE UPGRADE TO ZW3D 2022
So, take a quick look on how it would help you better in 3D Design, or talk to us for more details.
We'd love to hear from you!
Upgraded Features That Make It Easy And Effortless For Any 3D Design
T&C apply:
1. The campaign will be starting from 1st March 2021 until 15th April 2021. Dream Technology System shall reserve the right to shorten or extend the campaign period at its sole discretion without any prior notice.
2. For the Yearly Maintenance : Get the latest version update by ZWSoft with advanced technical support ( local resellers' technical support excluded )
Dates:
1st March 2021, 12:00 am - 16th April 2021, 12:00 am