Zortrax M300 Dual

Reliable, Renowed and Revolutionary 3D Printing Solutions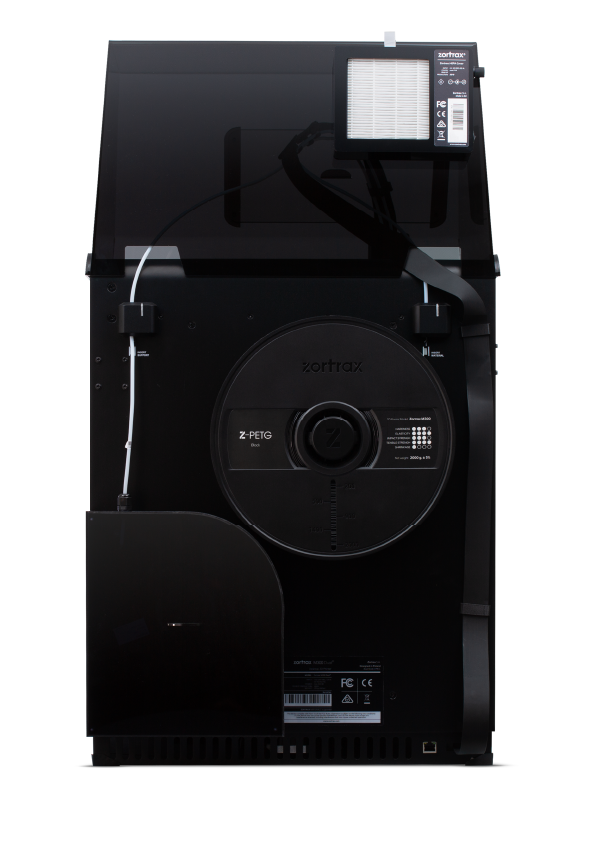 Introduction of Zortrax M300 Dual
Simultaneously print with both model and water-soluble support filaments in a large build volume measuring 265 x 265 x 300mm.

Capable of printing big models needed in industries like aerospace, automotive, or architecture.
Advanced Filament Control
The printer can detect when the filament ran out or jammed.

The work can be resumed from the same spot when the problem is solved.
Various Build-Platform
Automatically calibrate to work with glass, perforated, or other types of build platform.
Fail-Safe 3D Printing
The blackout response system stores enough energy to save the printing progress.Printing can be resumed from the same spot when the power is back on.
Third-Party filaments support
Work with all third party 1.75mm filaments available on spools with no adverse effect on utility.
Extensive Connectivity
Multiple M300 Dual 3D printers can be connected via Wi-Fi or Ethernet network to work in large, remotely controlled clusters.

Such 3D printing farms can be used for bridge manufacturing or small to medium scale production.
End to end agile prototyping and manufacturing
Next-gen technologies enhancing every stage of product development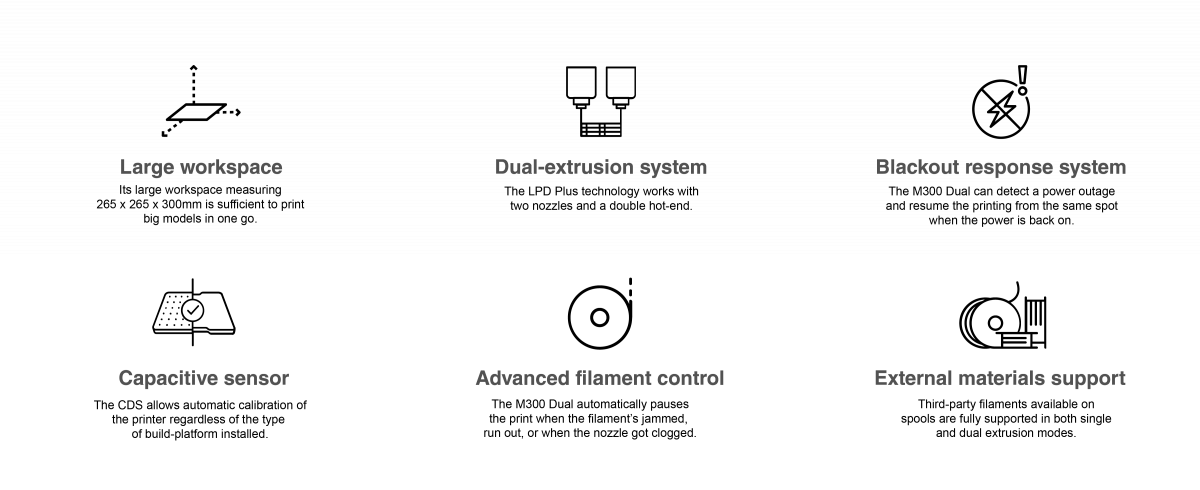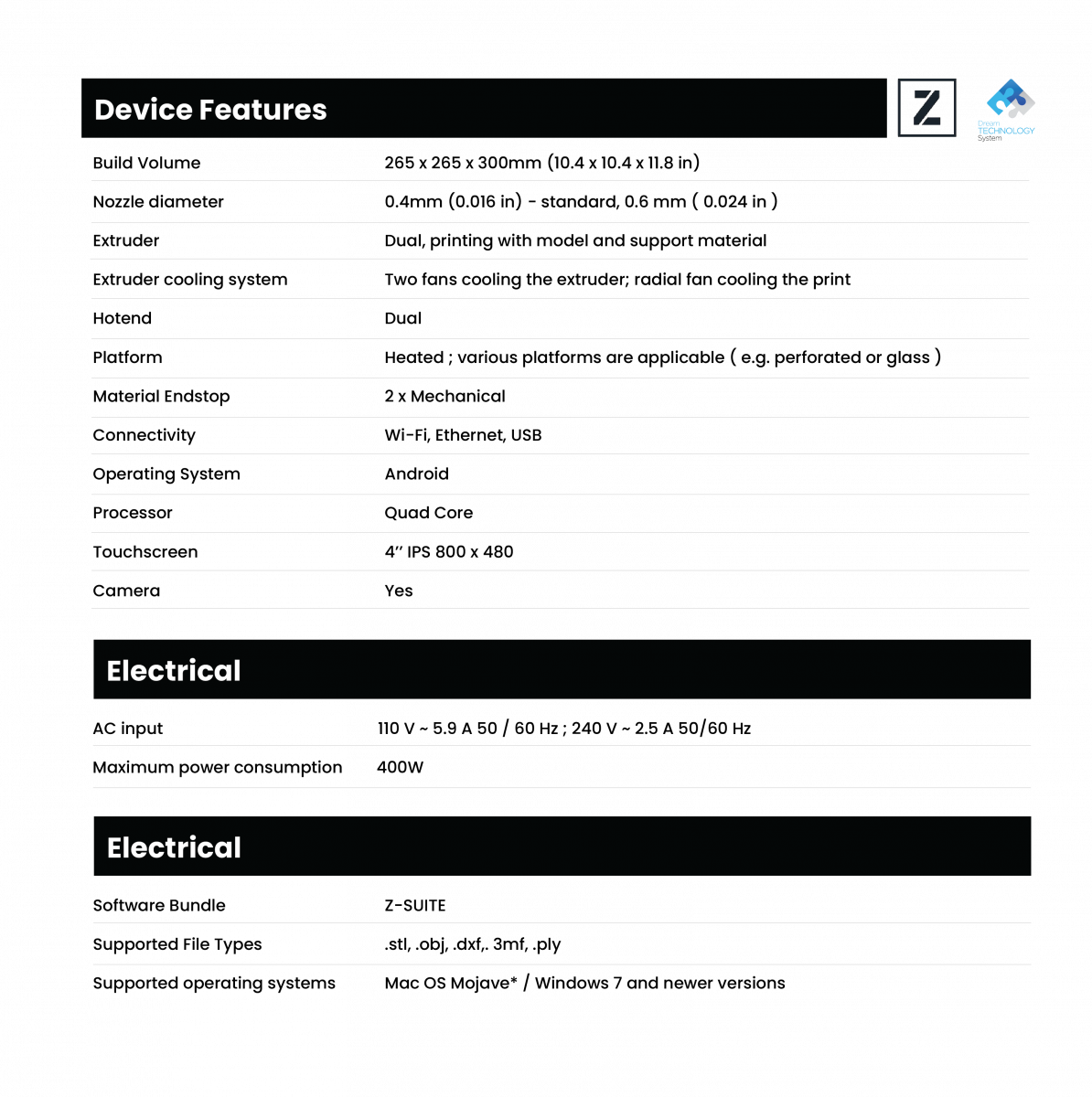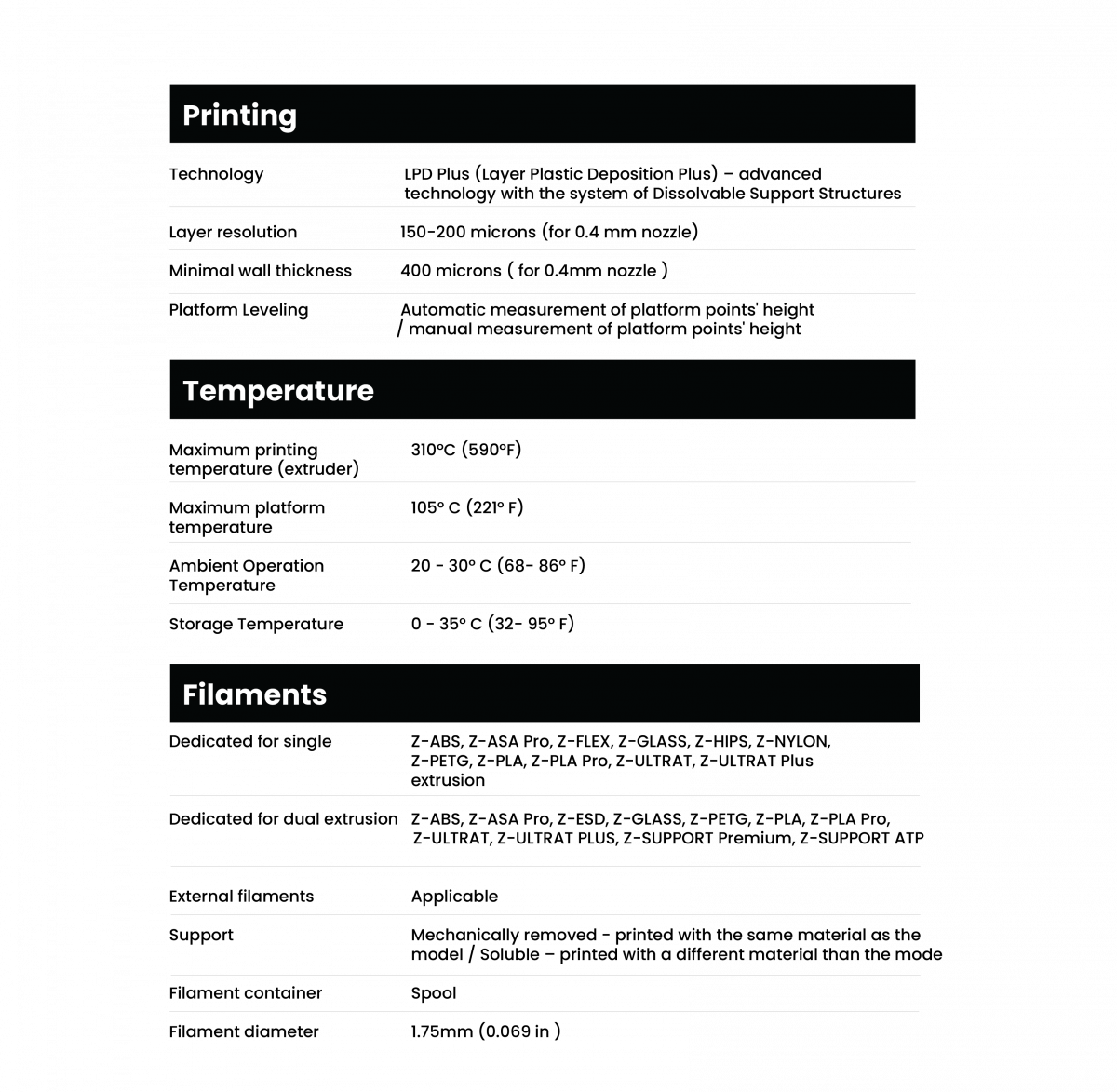 Need help with Zortrax M300 Dual?
DTS is the authorized partner of Zortrax in Singapore & Malaysia.
Speak to our representative!
With more than 15 years of experience in PLM solution, our consultants and engineers are equipped with great skills and knowledge and ready to help.