Zortrax M200 Plus

The New High-Performance 3D Printer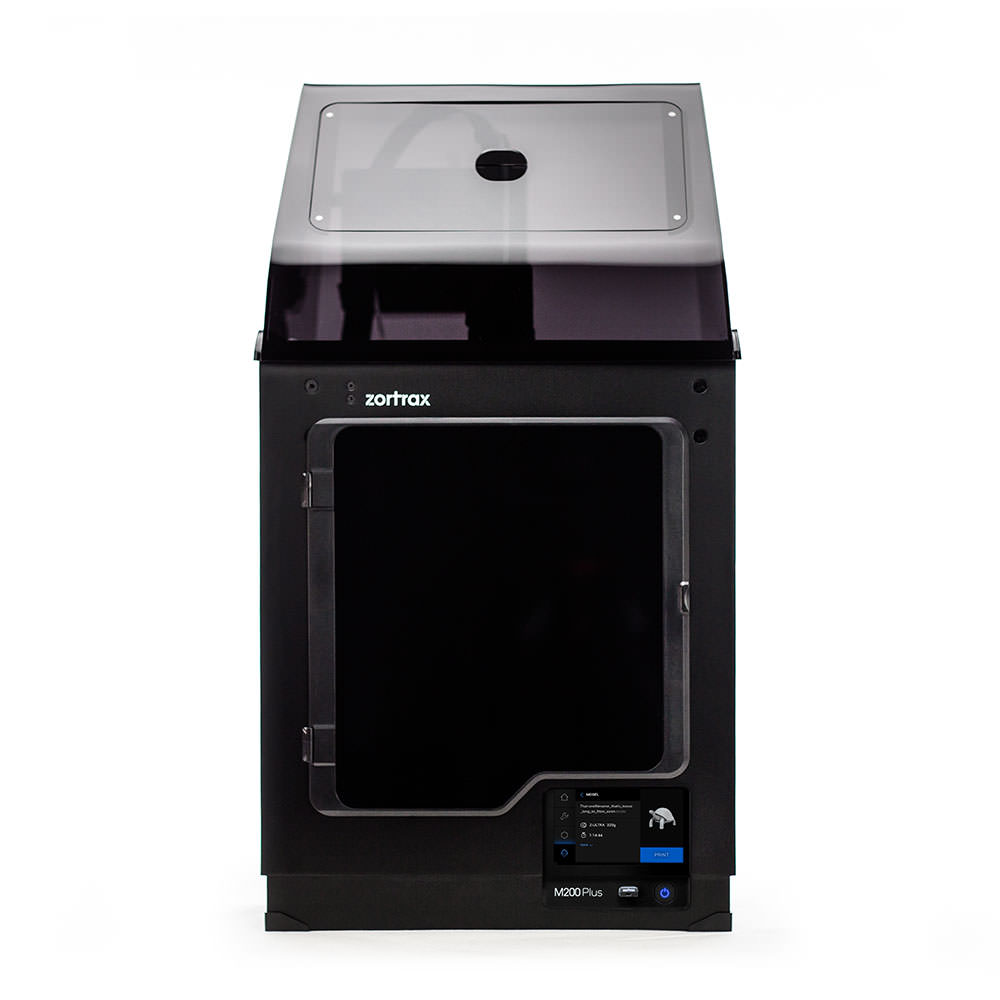 Introduction of Zortrax M200 Plus
A high-performance desktop 3D printer with wireless connectivity.

Designed to work in large 3D printing farms as a powerhouse of rapid prototyping, design, and production.

Take on FFF technology, guarantees consistent high quality results and low maintenance.

Works in the LPD technology

Has a 200 x 200 x 180 mm workspace

Has Wi-Fi, USB, and Ethernet connectivity

Has a failsafe response feature

Offers compatibility with flex-type materials

Compatible with glass or perforated build platforms

Has a filament endstop mechanism

Works with third-party filaments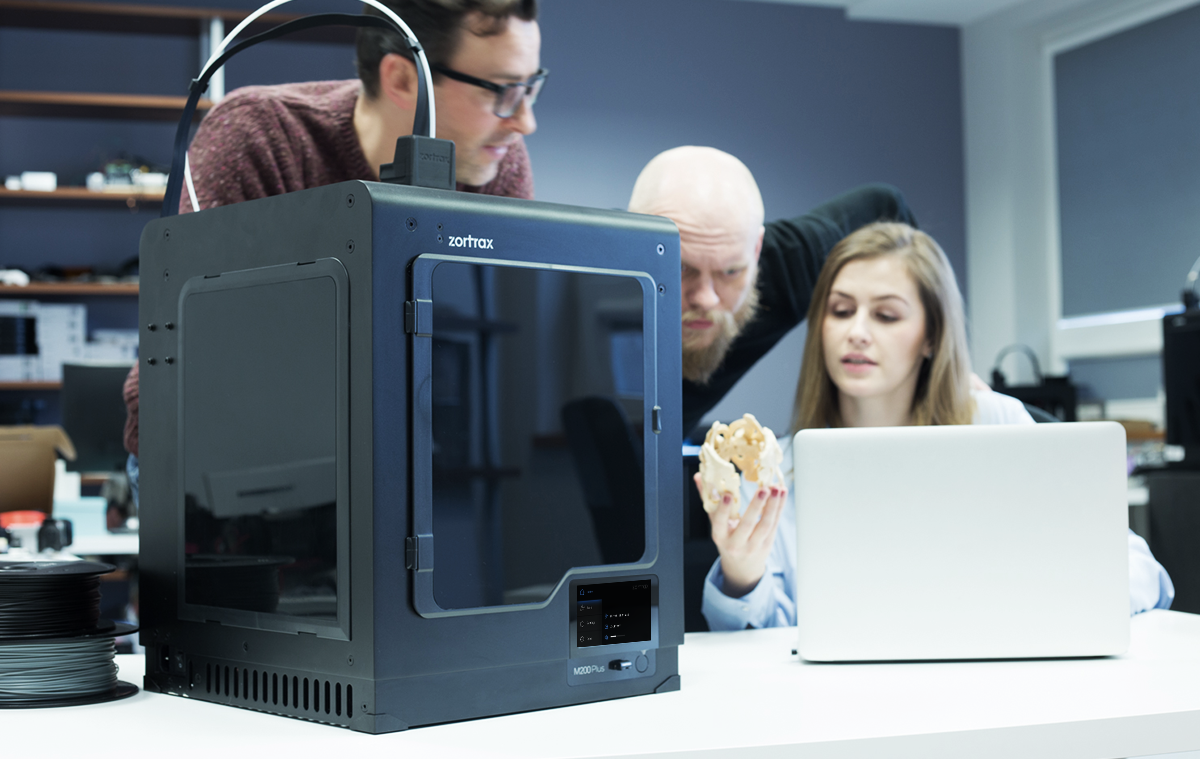 Meet Your Production Goal
Zortrax M200 Plus is made for reliable, unsupervised operation over long periods of time.

Designed as a basic production unit for a 3D printing farm, it notifies the user only when maintenance is needed or the printing is done.

Dedicated Z-SUITE software has all necessary features for emote management of multiple M200 Plus 3D printers over WI-FI efficiently cope with scalable, flexible rapid manufacturing.
Keep An Eye On Your Prints
Expands Its Capabilities Even Further with a number of cutting-edge upgrades
Optimized rapid manufacturing, prototyping and design. They speed up the low-volume production by increasing the number of products one can make in one go. Research and development staff can quickly test different variations of their designs to find the possible solution while designers are free to print their concepts on any of the available printers at any given time. Zortrax M200 plus is more than capable to answer all the needs of your enterprise.

Applications
3D printing was originally developed as a rapid prototype tool, but it now offers a much broader range of applications.
Zortrax FDM 3D printers are used in a variety of industries, including education, health care, and aerospace.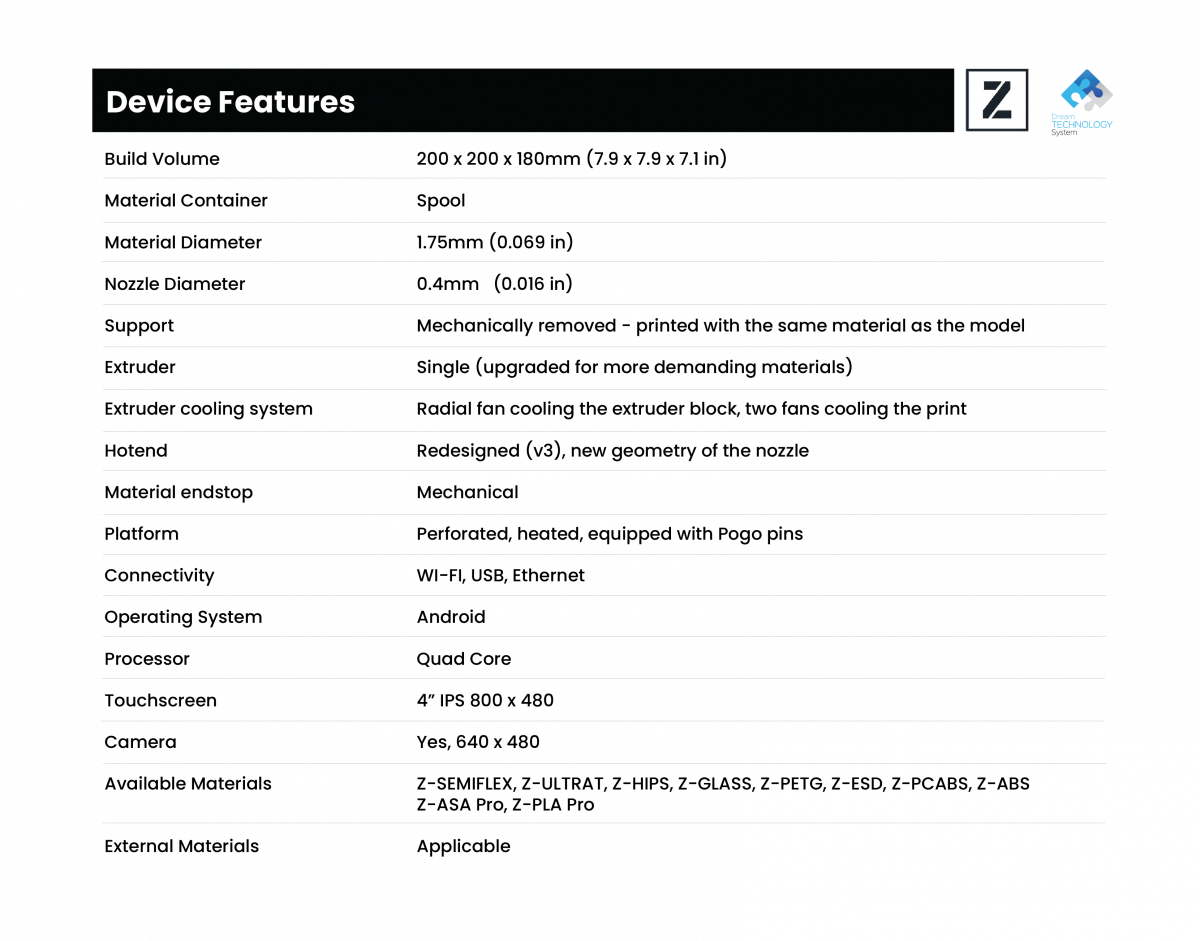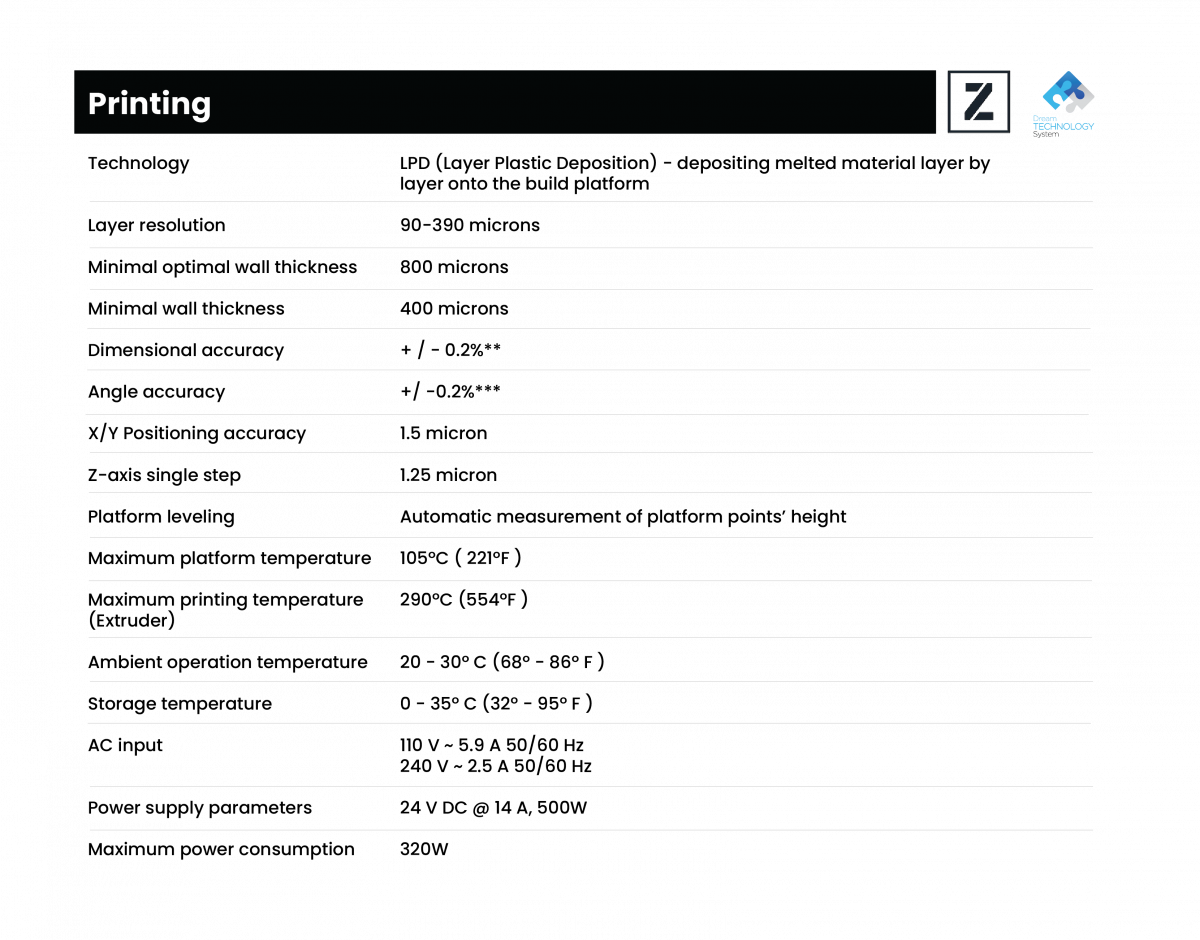 Need help with Zortrax M200 Plus?
DTS is the authorized partner of Zortrax in Singapore & Malaysia.
Speak to our representative!
With more than 15 years of experience in PLM solution, our consultants and engineers are equipped with great skills and knowledge and ready to help.