Simcenter 3D
3D CAE for the Digital Twin
Unified, scalable, open and extensible environment for 3D CAE
SimcenterTM 3D is our next generation 3D CAE solution that is based on the NX platform and expands on the heritage of NX CAE, LMS Virtual.Lab, NX Nastran and LMS Samtech.
---
Dramatically reduce modeling time by tightly integrating a powerful geometry engine (Synchronous TechnologyTM) within a robust analysis environment
Enable quick analysis of design iterations by implementing an associative simulation process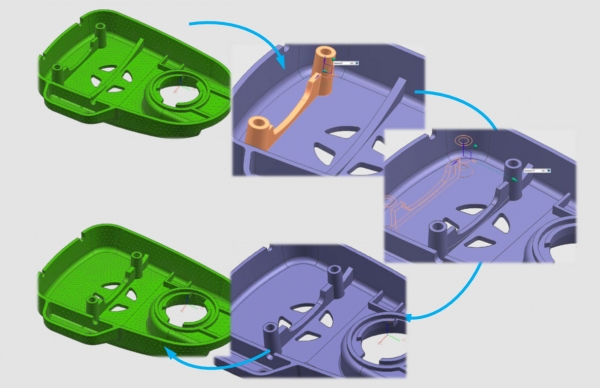 ---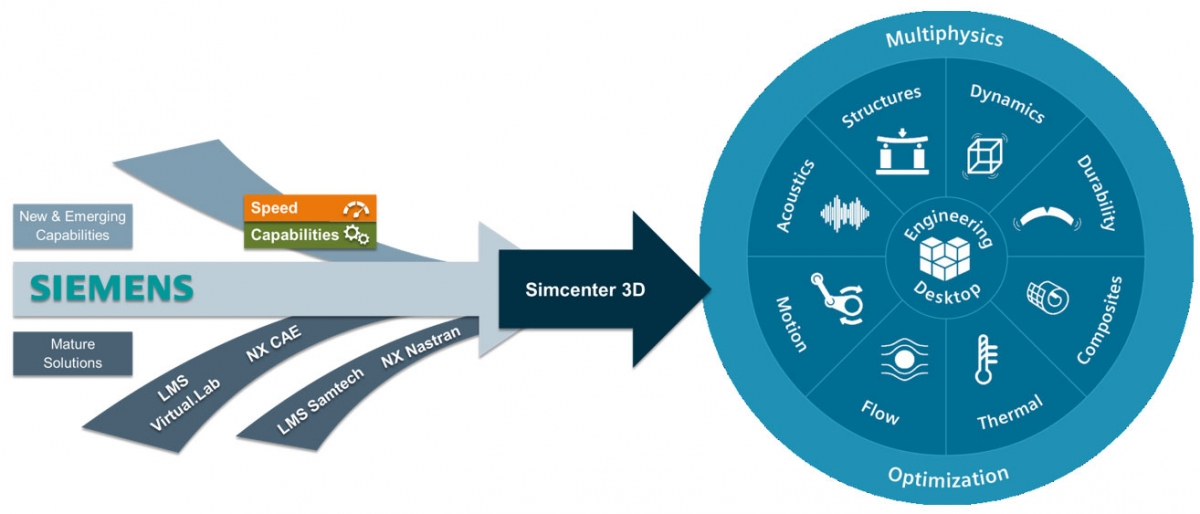 Simcenter 3D provides a modern, multi-discipline CAE environment for advanced analysts and workgroups who need to deliver high quality performance insights in a timely fashion to drive product decisions. Unlike disconnected, single-discipline CAE tools, Simcenter 3D integrates best-in-class analysis modeling and pre/post capabilities with simulation solutions for structural, composites, acoustics, thermal, flow, motion, multiphysics, and optimization into a single environment.
---
Integration for more robust design of complex nonlinear multi-physics systems: control systems, sensors, electro-hydraulic actuators
Co-simulate mechanical motion with control systems and actuators using Simcenter 3D with MATLAB Simulink and Amesim
---
Simulation Process Management System, using Teamcenter.
Gain control of simulation data, workflows and processes.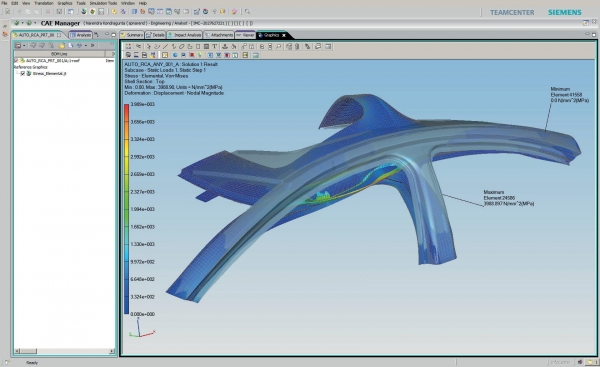 ---
---
Simcenter 3D is the ideal tool for the general simulation analyst team because Simcenter 3D delivers all the power and detailed meshing and simulation capabilities an analyst needs. But it also delivers sophisticated tools for working with geometry from any CAD system, which can be a major frustration to analysts using traditional CAE tools. Simcenter 3D lets simulation team comprised of structural, thermal, flow, and motion analysts to commonize to a single environment rather than having to work in disparate simulation tools. This can help commonize processes within the team as well as help keep data more closely linked together between simulation domains.
---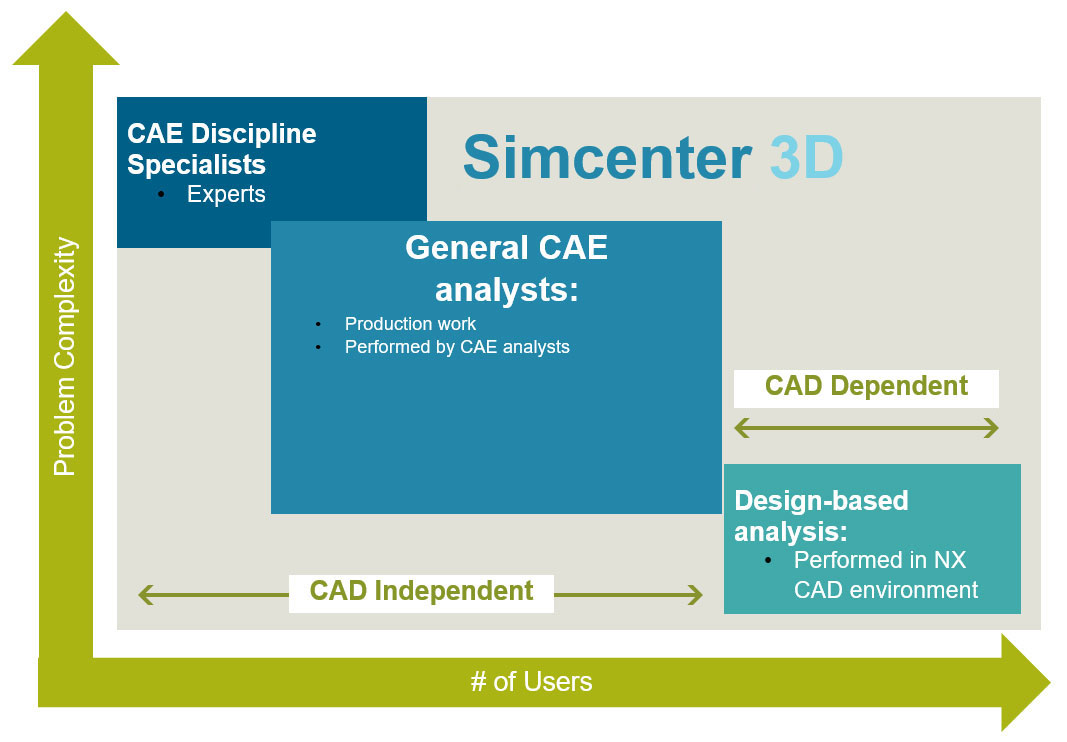 A key tenant to Simcenter 3D's philosophy is to maintain an open platform
This means Simcenter 3D can be used as the primary pre- and postprocessor for Siemens PLM Solvers, NX Nastran and LMS Samcef, or for a number of third party solvers, such as Abaqus, ANSYS, LS-DYNA, and MSC Nastran.
Supporting Capabilities
• Multi-CAD geometry editing •
• Comprehensive meshing •
• Assembly management •
• Solution / subcase management •
• Post-processing & reporting •
• Associativity •
---
What's New
Connect non-geometry associated mesh, together, by using the Attach command
Perform meshing without polygon geometry or CAD
Perform meshing operation on STL body, or facet geometry
NX9 advanced simulation application, the Mesh Morphing Command
---
Need help with Simcenter 3D?
DTS is the authorized partner of Siemens in Singapore & Malaysia.
Speak to our representative!
With more than 15 years of experience in PLM solution, our consultants and engineers are equipped with great skills and knowledge and ready to help.