QEDXpert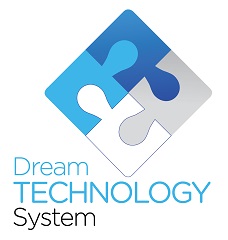 QEDXpert is an NX integration software developed to help manufacturers to reduce lead times & reduce costs with complex and challenging electrodes. It is a step-by-step solution which streamlines and automates electrode modeling, design, validate, automated CAM programming, documents up to the final steps of tool setup sheets required for CNC & EDM process for production.
Key Features
Highly automated electrode design process

Specialized electrode modeling tools

Standard component libraries and intelligent blank selection

Automated drawing creation

Reduced electrode design errors
Highlights
Auto Electrode Design, Interference check with insert

Auto electrode Drafting for CNC & EDM setting​, include electrode information, CNC programming list, EDM position and electrode & insert views ​

Auto electrode location checklist

Auto electrode BOM list
Why use QEDXpert
Low cost of ownership, ease of use, and easy to learn

Reduction in electrode design and process documentation time up to 60%

Reduction in overall lead time and engineering reworks

Seamless integration and user-friendly interface to NX

Enhancement in manpower utilization; maximization of resources by producing more with the same number of hours

Elimination of manual NX program handling

Facilitation of more accurate cost planning and management

Improvement in inter-department workflow; less work disruption

Enhanced design automation to reduce work stress for engineers, so as to be more focused on the job

Standardize company work processes and maintain consistency
Optional Add-On
QEDXpert Auto Programming
QEDXpert add-on electrode auto programming is a customized program to automate electrode CNC programs. It has 27 template electrode cutting toolpath in default and allows us to add in too. It allows us to choose electrode material, type of spark gap & CNC machine type, etc., and generate the tool path automatically.​
Electrode Auto CAM Programming​

Operation Parameters Integration Editing

Auto Check Missing Electrode​

Auto Post
Need help with QEDXpert?
DTS is the authorized partner of Dream Technology System in Singapore & Malaysia.
Speak to our representative!
With more than 15 years of experience in PLM solution, our consultants and engineers are equipped with great skills and knowledge and ready to help.