EP-M1250 Metal 3D Printer

Additive Manufacturing Machine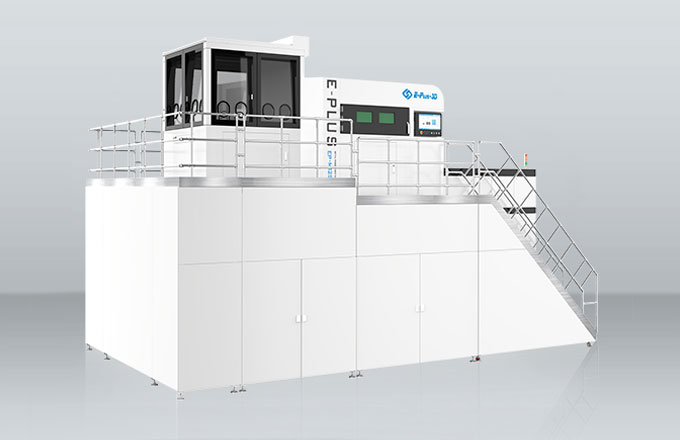 Using MPBF (Metal Powder Bed Fusion) technology, the EP-M1250 is using a 1258 x 1258 x 1350 mm3 build envelope and nine laser systems to ensure a high efficiency production. The precise positioning and innovative area splicing control technology offers uniformity and stability throughout the whole printing phase.
The system can operate with various metal powders such as Titanium, Aluminum and Nickel-based alloys, Maraging Steel, Stainless Steel, Chrome Cobalt Alloys and other materials. It is suitable for the direct manufacturing of large size, high-precision and high-performance parts in the aerospace, aviation, automotive, machinery and oil & gas industry.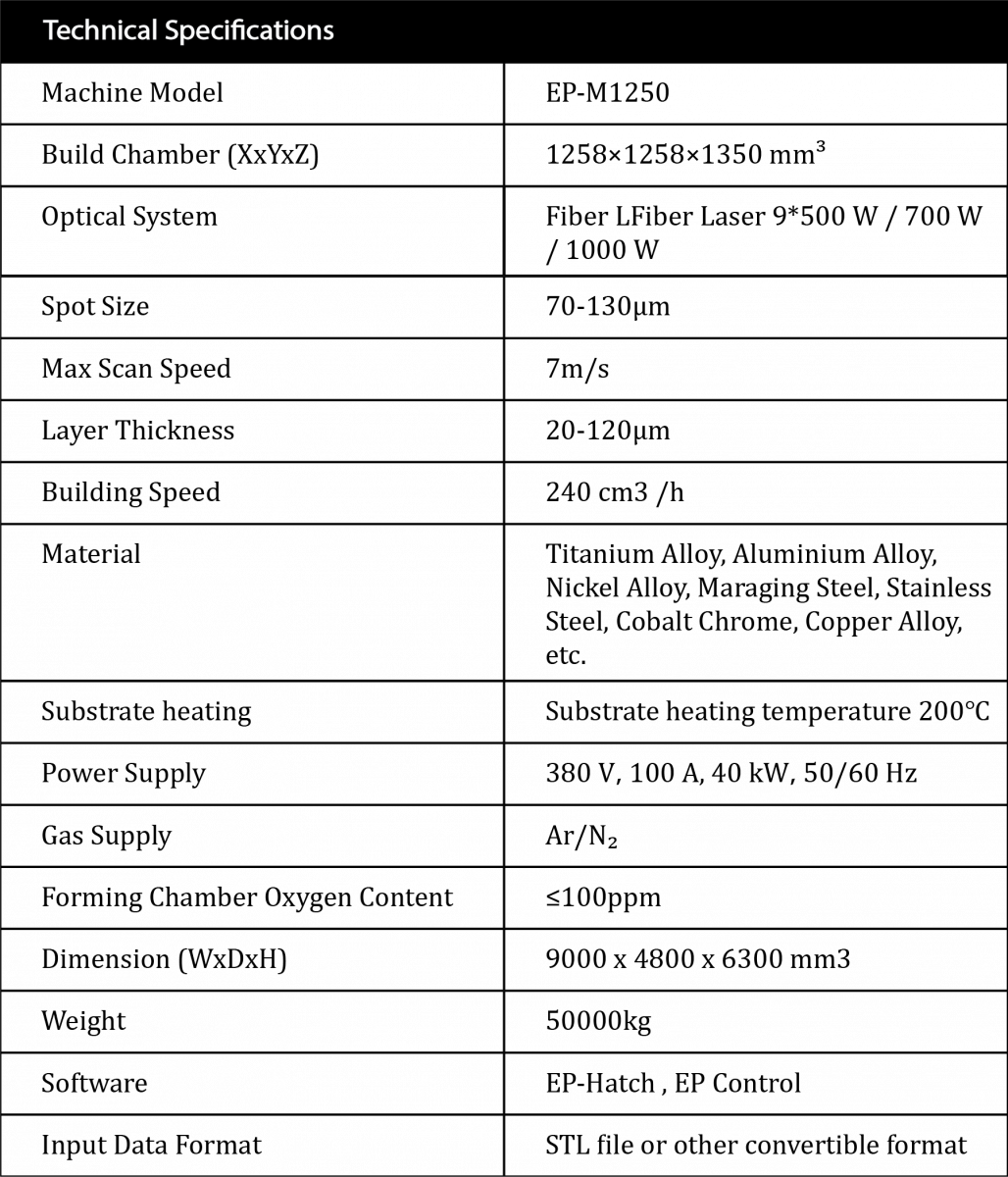 Need help with EP-M1250 Metal 3D Printer?
DTS is the authorized partner of Eplus3D in Singapore & Malaysia.
Speak to our representative!
With more than 15 years of experience in PLM solution, our consultants and engineers are equipped with great skills and knowledge and ready to help.