EP-A450 Resin 3D Printer

EP-A450 3D Printer Stereo Lithography is developed by Eplus3D, which is professional in 3D printing technology. The system is user friendly, high stability, free maintenance and perfect printing result.
EP-A450 Resin 3D Printer Features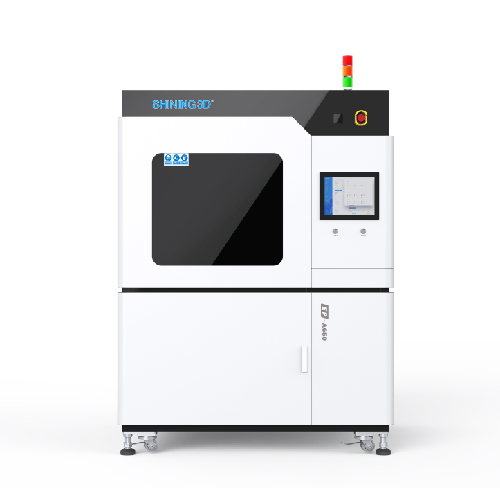 Stable & Reliable
Dense high precision marble moving substrate

Self-developed software, support continuous upgrade

Automatic detection & calibration by functional module ensure working stability

Optimized structure, less maintenance

High Efficiency

Patented VarioBeam technology

High-speed scan

Brand-new software brings one-click print and outstanding performance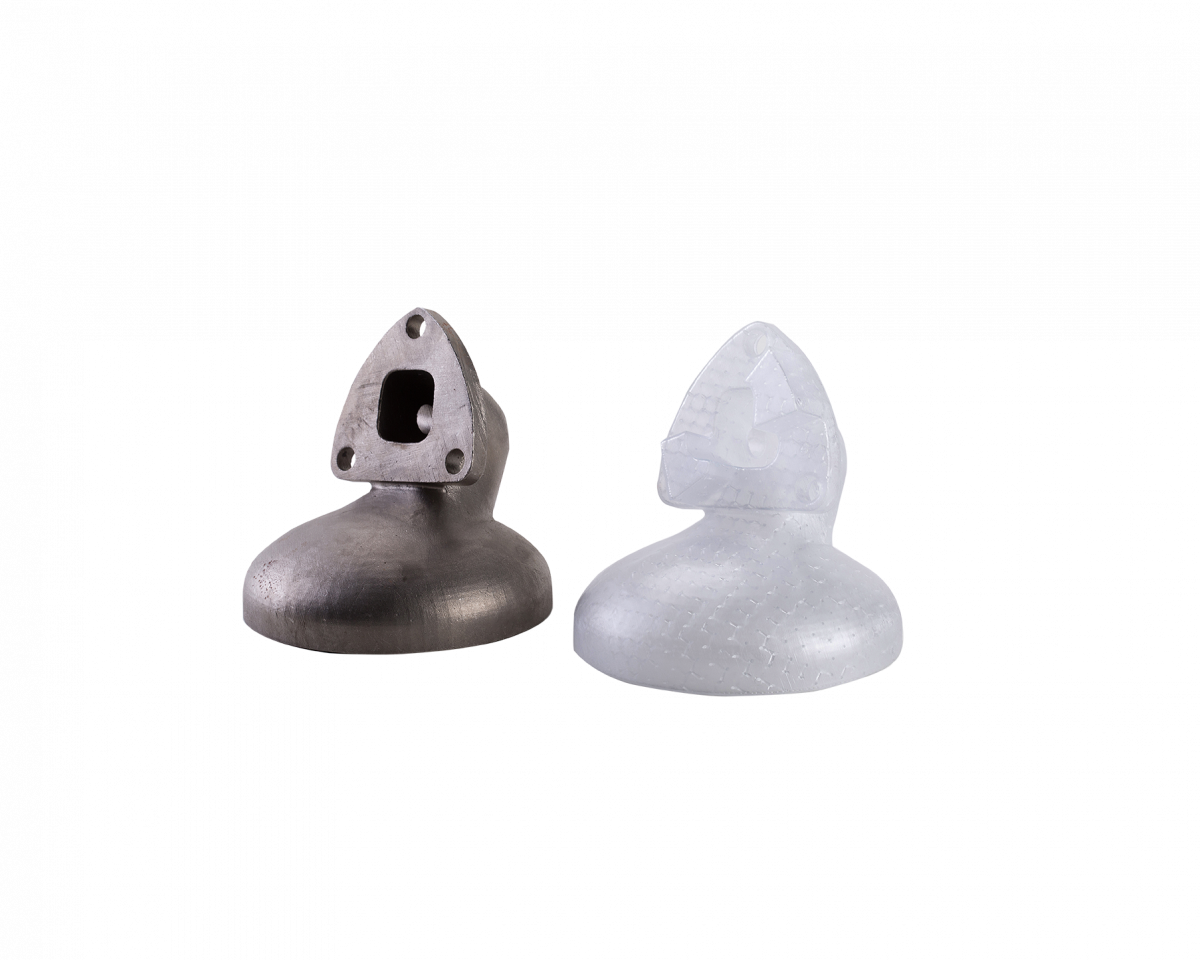 High Accuracy
Self-developed 3D optical high-precision calibration technology

Avoiding the influence of human factors
User-friendly & Intelligent
Provide different processing parameter package

Broad application flexibility

Remote control available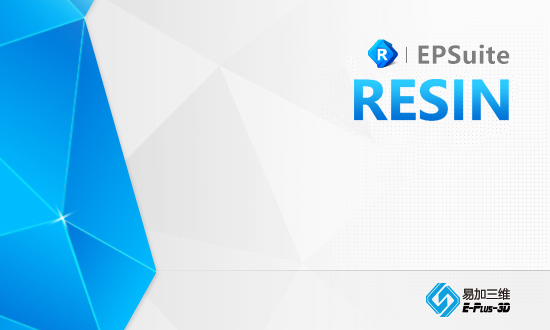 New Software
EP-Resin, machine controlling software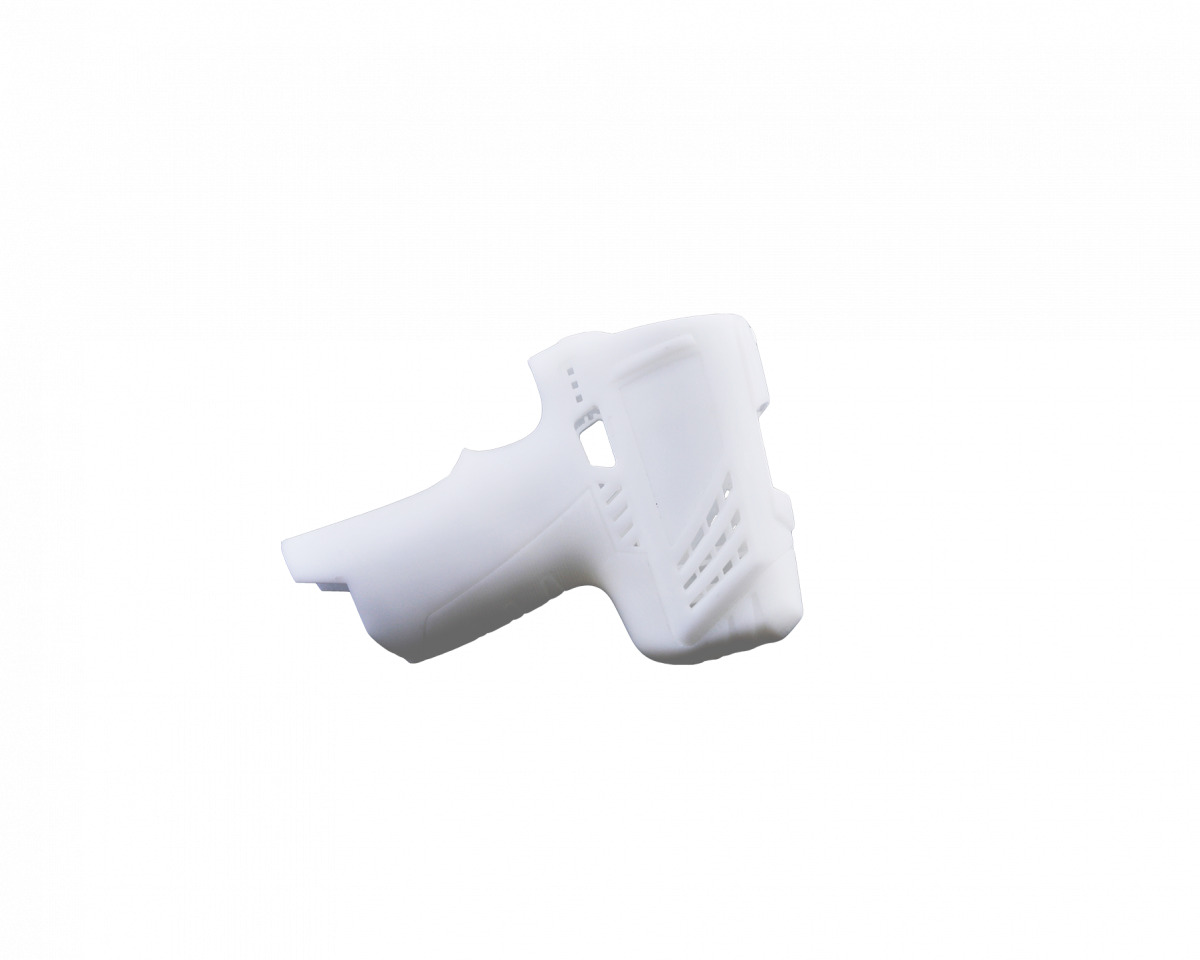 RECOMMENDED MATERIALS
Somos ® GP Plus 14122
White opaque material, similar as ABS and PBT, an ideal choice for automobile, aerospace and consumption products, also can be used in biomedicine, dental and skin applications.
Somos ® WaterShed XC 11122
Transparent material without color, similar as ABS and PBT, with exceptional clarity and high water-resistance, an ideal choice for automobile, medical and consumption products, including lens, packing, fluid flow analysis, concept models, etc.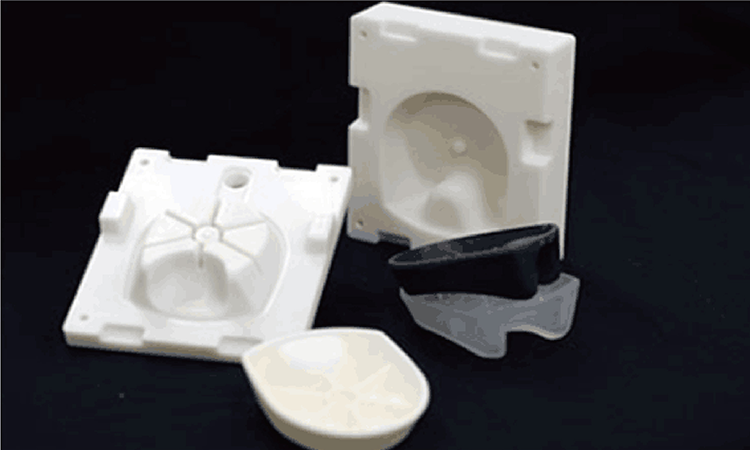 RECOMMENDED MATERIALS
Somos ® PerFORM
White material, with high heat tolerance, outstanding detail resolution and stiffness, ideal material for a variety of applications including tooling, wind tunnel testing, high temperature testing, electrical casings and automotive housings.
SH8900
White material, with good surface effect and ductility, an ideal choice for hand models, functional parts, models, etc.
Open Platform
Compatible with standard 355 nm photosensitive resin.
Technical Specifications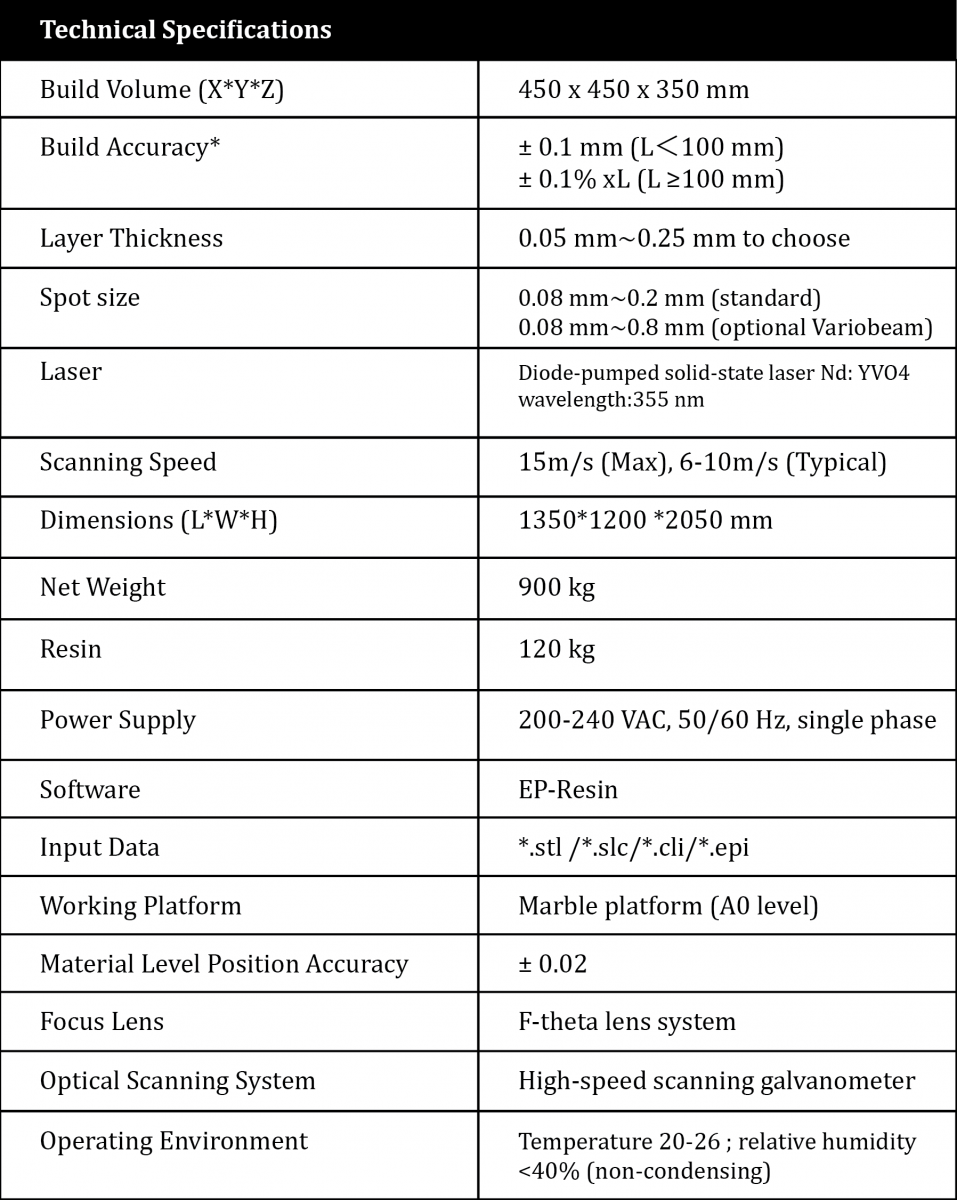 Need help with EP-A450 Resin 3D Printer?
DTS is the authorized partner of Eplus3D in Singapore & Malaysia.
Speak to our representative!
With more than 15 years of experience in PLM solution, our consultants and engineers are equipped with great skills and knowledge and ready to help.