NX Synchronous Modeling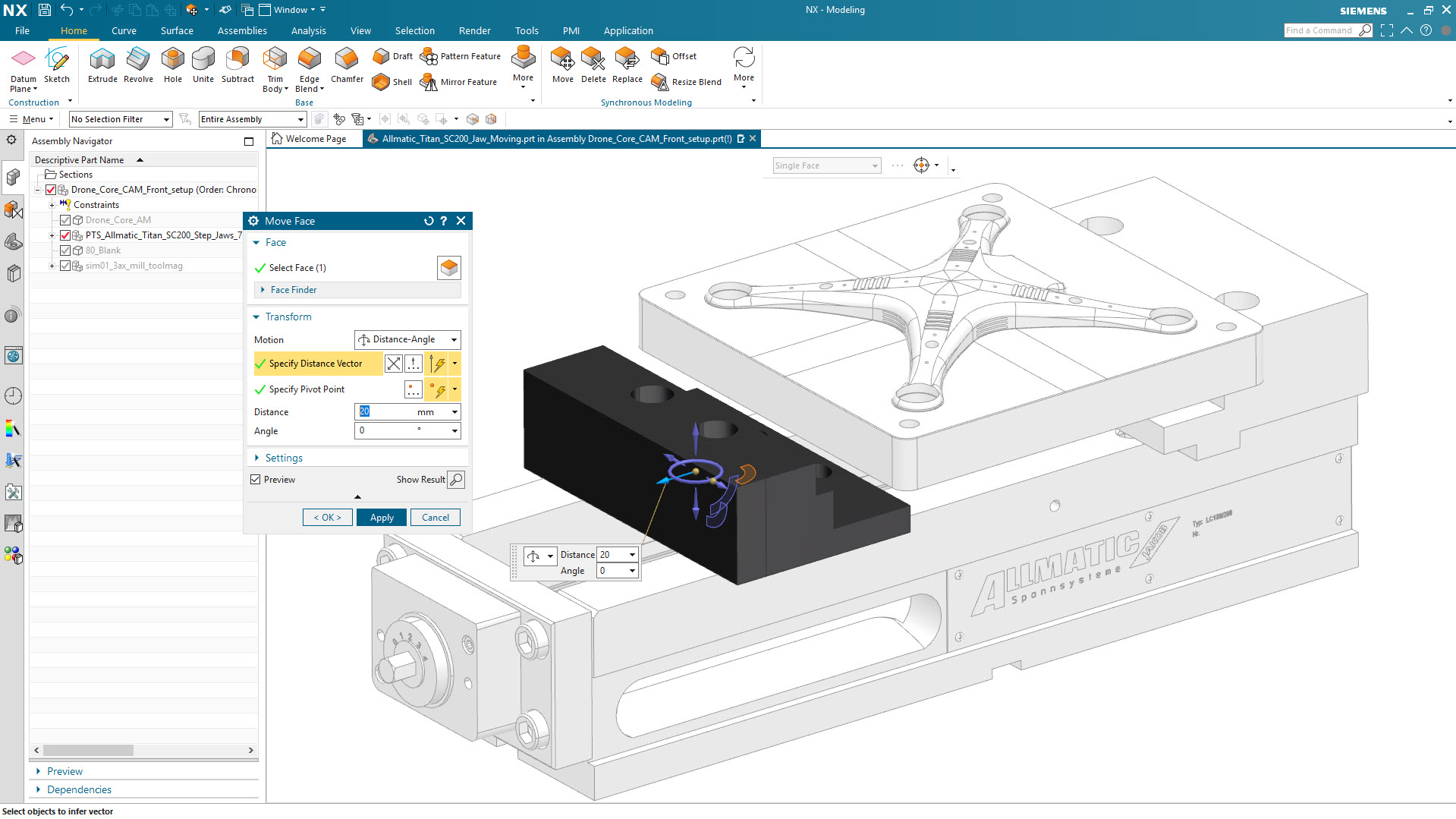 Training
NX Synchronous modeling is an alternative method is to allow organized design modifications to be made to non- parametric bodies (or even to parametric data, if necessary). Faces can be moved, deleted, offset, re-blended, etc., and adjacent body faces react to those changes. You will also learn that the Synchronous Modeling commands have the same functionality to retain it's modifications, and are able to 'record' in the Part Navigator (which allows further editing). The course provides a good understanding of how and when to apply Synchronous Modeling to existing CAD data.

Training Duration
1 day

Prerequisite
- Essential for NX designers course
- Basic understanding of parametric modeling

Objective
- Open and examine NX models
- Edit parametric and non-parametric solid models

Content
- Introduction
- Synchronous Modeling relationships
- Move Face
- Cross Section Edit
- Pull Face
- Dimension commands
- Reuse commands
- Pattern Face
- Offset Region
- Replace Face
- Delete Face
- Optimize Face
- Reorder Blend
- Label Notch Blend
- Replace Blend
- Synchronous Modeling Chamfers
- Synchronous Modeling with Move / Offset Edges
- Appendix A: Practice projects

Who Should Attend
Engineers, Designers, CAD/CAM Managers


Please do look out for other training courses or you may drop us an email [email protected] or contact us [Singapore office] +65-66357748 or [Malaysia office] +603-78802166

*The fees applicable for your chosen course of study.
Dates:
12th July 2023, 09:30 am - 05:30 pm
8th August 2023, 09:30 am - 05:30 pm
5th October 2023, 09:30 am - 05:30 pm