NX Mold Design Training | Classroom | Singapore & Malaysia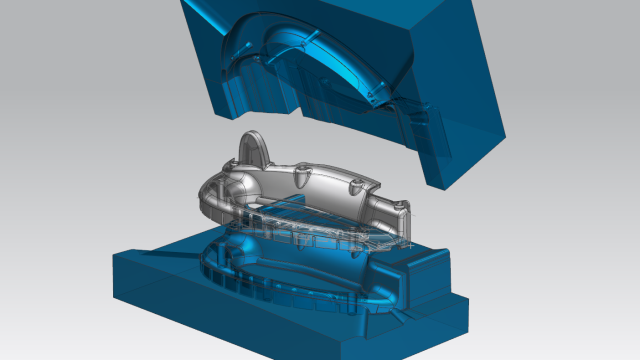 Training
Expert NX tool designers will acquire the skills to significantly reduce mold design lead time through Mold Wizard automation. The curriculum mimics common tasks used in mold construction and is reinforced using hands-on activities. Additionally, students are introduced to customization techniques needed to fully realize the potential of the Mold Wizard libraries.
Who Should Attend
1. Mold designers
2. Toolmakers
3. or anyone who designs plastic injection molds using NX solid model
Prerequisites
Essentials for NX Designers course
Plastic mold design knowledge.
Objective
Focus experienced NX users on compelling solutions that dramatically reduce lead-time in mold design process via Mold Wizard automation, increasing their productivity.
Learn to produce several associative two-part molds from suitably prepared solid models.
Flows through familiar tasks used in mold construction.
Content
Introduction to MoldWizard
Mold Wizard Design Process
Creating Surface Patch Up / Core & Cavity Creation
Parting Lines & Parting Surface Creation
Shut Off Area Creation
Creating an User Defined Work Piece
Multi Cavity Layout
Creating cavity/core directly on the mold plate
Creating multi cavity/core on a single insert
User Defined Mold Base & Standard Part Components
Ejector Pin, Trim Ejector Pin & Create Pocket
Slider, Lifter & Create Pocket
Sub Insert
Gate & Runner
Cooling
Components & Assembly Drawing, Hole Table & BOM
Dates:
4th April 2022, 09:00 am - 8th April 2022, 05:00 pm