NX Drafting Essential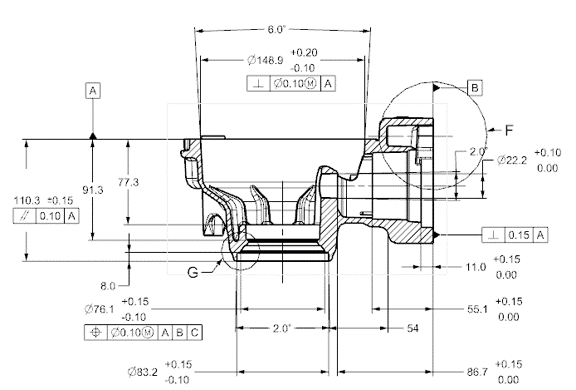 Training
Learn how to use the NX Drafting application to create standards-compliant detailed engineering drawings that are fully associated to your 3D model.
You will configure all drafting preferences using a preset standards file, create multi-sheet drawings with base and derived views, place associated dimensions and annotations on the drawing, and customize the drawing with view-dependent geometry and style changes.
You will also explore techniques for working with assemblies and Product and Manufacturing Information (PMI).

Training Duration
2 days

Prerequisites
- Essential for NX designers course
- Basic understanding of parametric modeling

Objective
- Use NX Drafting application efficiently
- Create fully detailed engineering drawings
- Understand the interdependent nature of modeling, drafting and assemblies

Content
- Drawings
- Drafting views
- Layer settings
- Centerline symbols
- Dimensions
- Notes and labels
- Inherit feature data
- Annotation preferences
- Identification symbols
- GD&T symbols
- The Part Navigator
- Master Model drawings
- Section views
- Updating views and editing section lines
- Detail views
- View dependent creation
- Break-out section views
- Maintaining associativity
- Parts lists
- Part attributes
- Exploded views

Who Should Attend
The Drafting Essentials course is intended for design engineers, drafters, and CAD/CAM managers who need to manage and create drawings in NX


Please do look out for other training courses or you may drop us an email [email protected] or contact us [Singapore office] +65-66357748 or [Malaysia office] +603-78802166

*The fees applicable for your chosen course of study.
Dates:
9th January 2023, 09:30 am - 10th January 2023, 05:30 pm
22nd May 2023, 09:30 am - 23rd May 2023, 05:30 pm
27th March 2023, 09:30 am - 28th March 2023, 05:30 pm