Industrial Transformation Asia-Pacific 2020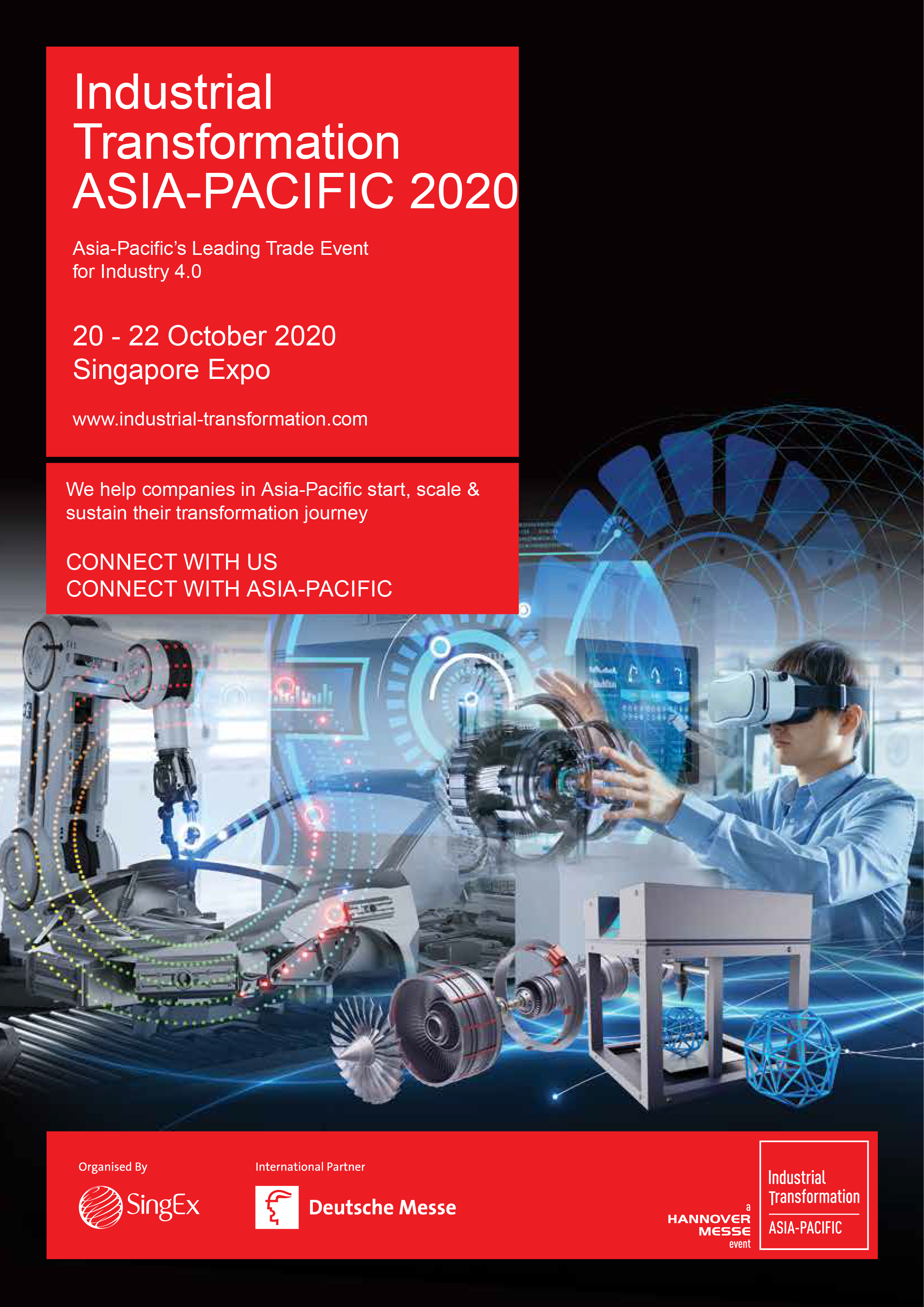 Event
Digital transformation is changing the business world and redefining manufacturing. Technological advancements such as big data, robotics, artificial intelligence, additive manufacturing, etc., are redefining processes, design and production facilities, distribution systems and global supply chains. Manufacturers and businesses, from MNCs to SMEs, in Asia-Pacific recognise the need to change and adapt their current unsustainable business models. Despite the industry's growing readiness to learn and adopt, the pace of transformation is uneven.

Industrial Transformation ASIA-PACIFIC is a strategic platform shaped by industry leaders and experts to evolve with the industry in support of transformation initiatives. It emerged from deep community discussions among industry stakeholders who are keen to discover insights ranging from Industry 4.0, advanced manufacturing, smart logistics, and supply chain management solutions to R&D, technology transfer, and workforce development. The event serves industry sectors such as aerospace, automotive, chemical, consumer goods manufacturing, electrical & electronics, energy, food & beverage, infrastructure & facilities, logistics & supply chain management, oil & gas, pharmaceutical & biotechnology, precision engineering, semiconductor, and urban solutions amongst others.

The event returns this year with a very focused and specialised approach to speed up Industry 4.0 adoption with practical learning platforms and scalable solutions across 4 key segments i.e. Additive Manufacturing; Digital Factory; Industrial Automation; and Intralogistics. The event will showcase actionable Industry 4.0 solutions to inspire and deepen understanding among attendees, and help businesses at varying stages of adoption to Start, Scale and Sustain their Industry 4.0 transformation journey.


Join us at our virtual exhibition from now till 22nd Oct! Learn about the newest products that we have on offer to help you and your business maximise profits and grow! Click on the links below to experience the world of i4.0!

ITAP
Itap-connected.com/public/showcase/flexspeed

iSMART Virtual Show
www.ismart-onlineshow.com


About iSMART
iSMART is an alliance collaboration between industry experts to foster technological innovation and excellence as an enabler in local and overseas i4.0 projects across all industries and be universally recognized for the contributions of technology and of technical professionals in the field of i4.0 in the field of i4.0 and robotics automation solutions
Automation Beyond Expectations.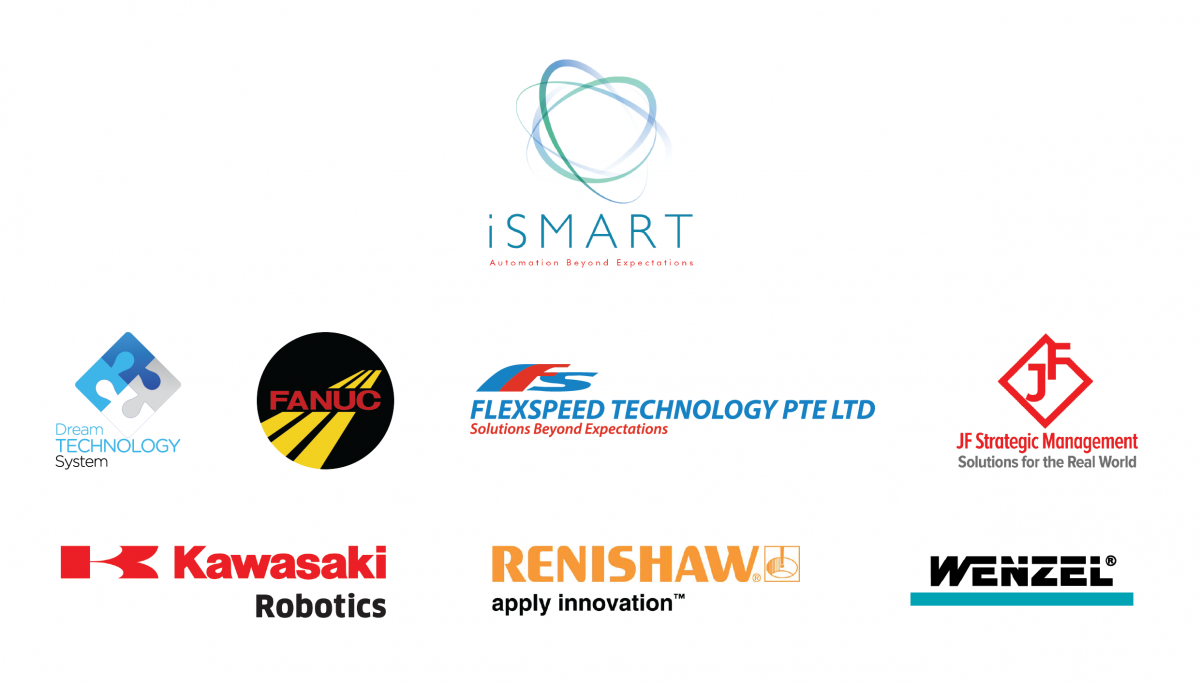 About Us

Dream Technology System (DTS) is an organization started by a group of young entrepreneurs from the industries who believe in driving efficiency, productivity, and value-adding to help clients to achieve great height. The company's motto: "Wherever you go next, we're here to get you there", demonstrates its commitment to its clients.
With a team of experienced Engineers and Consultants in Product Lifecycle Management (PLM) solutions with the focus to help our clients drive Industry 4.0, Digital Transformation, and adoption of the latest technologies. We are also part of the iSmart Alliance Partners in Singapore to help educate and drive the industry to embrace the Industry 4.0 and digitalization. We specialized in solutions ranging from automotive, Mould & Die, Aerospace, and electronic industries. We organize regular free webinars to share our expertise and industry experience to update the industries on the latest trends, product information, and Industry 4.0 initiatives.
We provide three core services:
a) Consulting and Professional Services – provide expertise to clients utilizing the latest technologies to help our clients achieve their business goals. The engagement model is through a "workshop-style" to capture and define requirements with our clients to scope the consulting services.
b) Engineering Services – this is an onsite or offsite service to provide the resources to fulfil the client's projects
c) Training Services – offers different training services to education and upskill through online self-paced learning or customized face-to-face training services. Customized training is the most popular mode of training delivery for our clients.
Currently, we are operating in Singapore and Malaysia with 4 offices to support our clients. We have formed a strategic partnership with Siemens Digital Industries Software (SISW), ZW Soft, Shining 3D, and Zortrax with accreditation as Siemens' SMART Partner in the region.
We are a one-stop consulting, services, and PLM solution provider to help you address your business pain points. You may call or contact us at [email protected] or visit our website at www.dts-asia.com.
Dates:
20th October 2020, 08:00 am - 22nd October 2020, 06:00 pm