FREE ZW3D 30 Days Trial in Singapore & Malaysia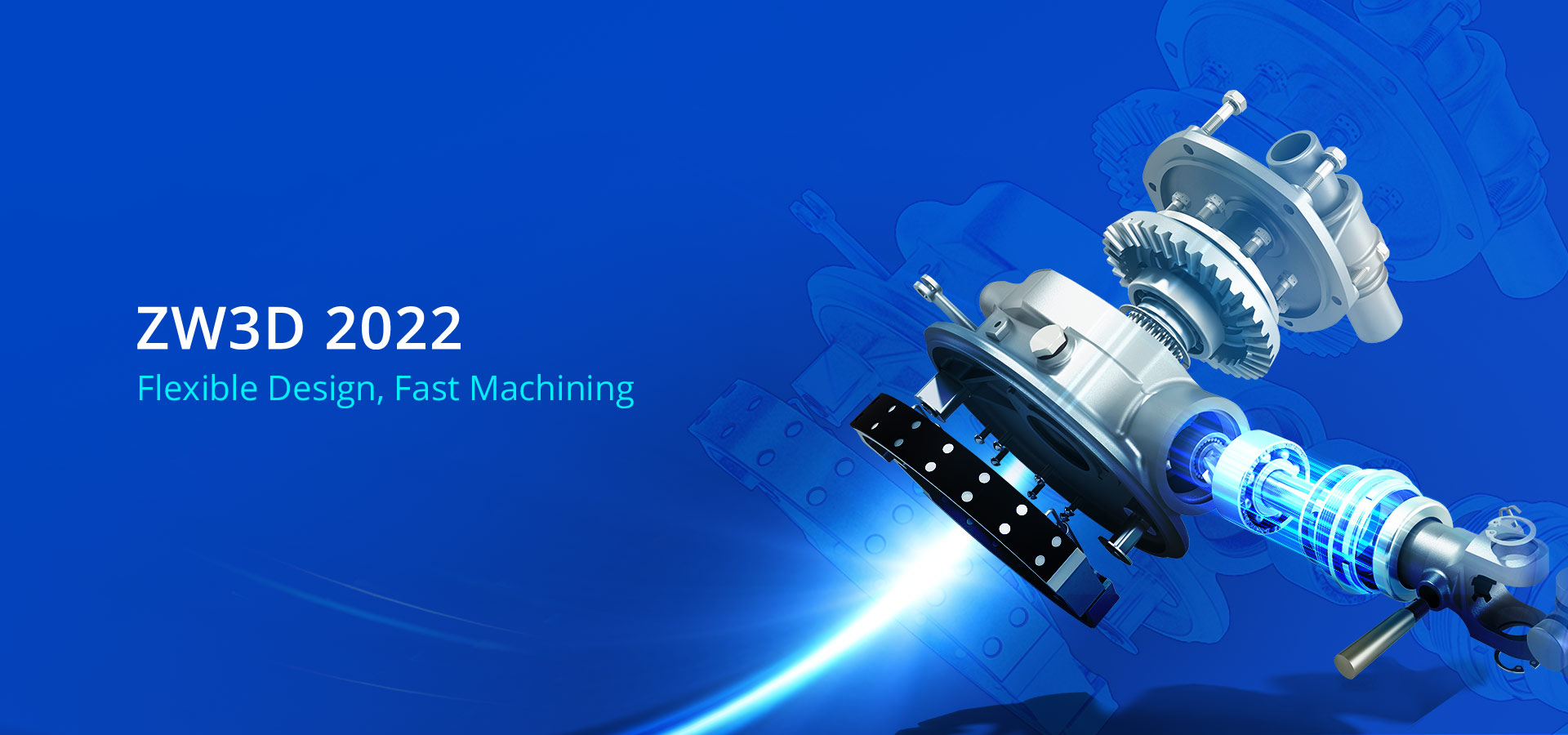 Promotion
Try ZW3D to provide you a better 3D CAD design experiences.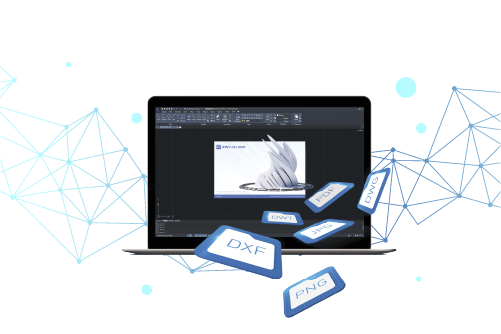 ZW3D – An integrated CAD (Computer-Aided Design) / CAM (Computer-Aided Manufacturing) solution designed for the whole process of product development including the remarkable 3D design/modeling, mold design, and machining, that takes the engineers from concept to finished product in one easy-to-use, single collaborative environment.
The all-in-one, flexible-efficient 3D design software is dedicated to manufacturing, mold tool and die, architectural, electronic and electric, automotive, education, and machinery industry.
So, What're ZW3D unique values?
Unique Solid-Surface Hybrid Modeling.

Cutting-edge Non-solid mold parting technology.

Smart CNC machining strategies from 2-axis to 5-axis.

Digitally simulate prototype and present the results of simulation in various graphic and numeric formats.

Clear and intuitive UI, easy to learn and use.

Smart QuickMil Technology that automatically adjusts feed rate using the Advanced Feed Rate Control function to lengthen tool life, reduce tool cost and raise machining efficiency.
What's New on the 2022 version?
We will present to you another ZW3D milestone edition!
Check out the new features and updates to help you work quicker and skillfully.
Packed with new features and enhancements, this long-awaited version will surprise you with its G3 curve continuity, piping design module, and countless improvements that culminate in higher modeling and machining efficiency as well as friendlier interaction.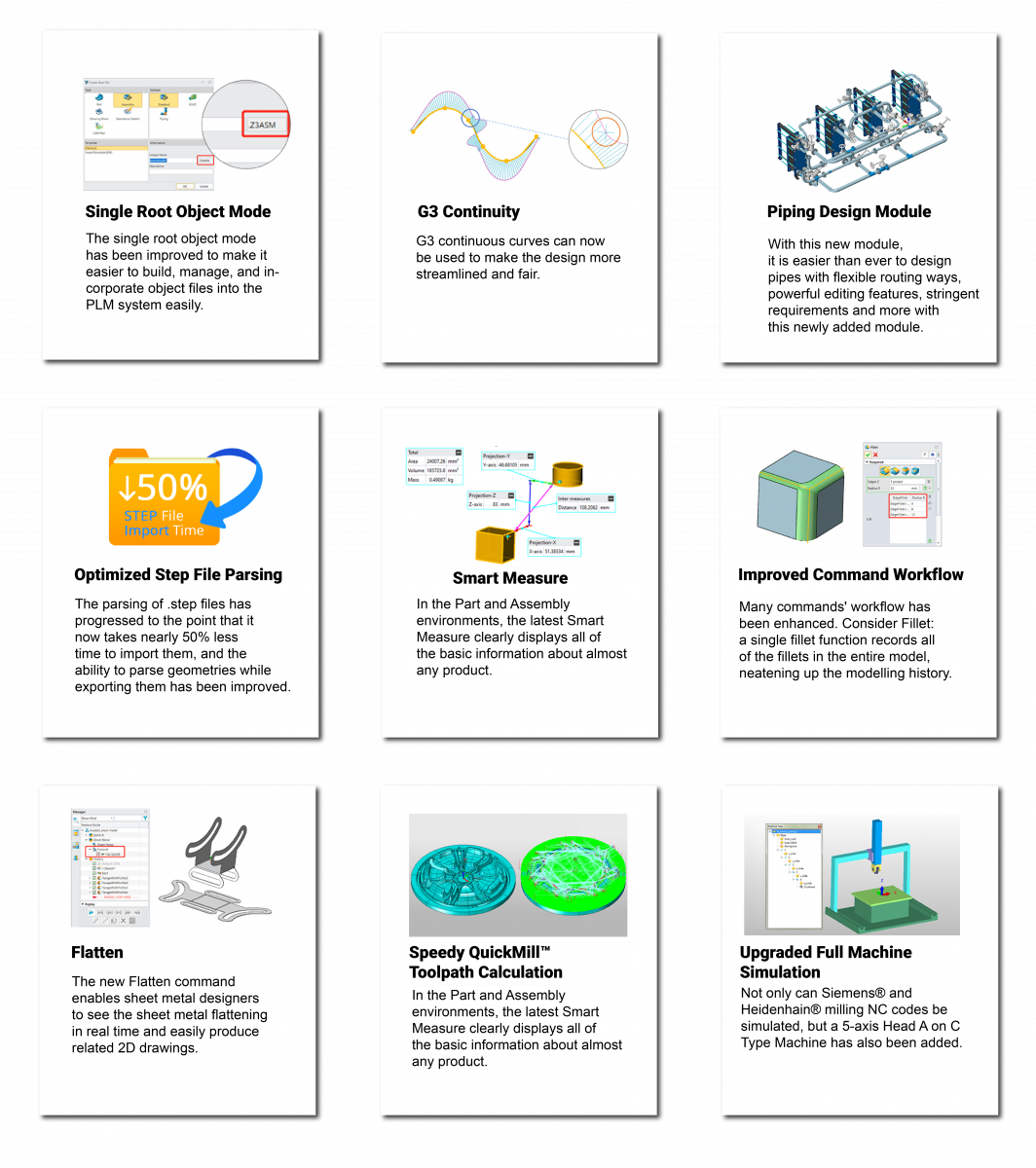 Check out the video and see how the 3D drawing software helps customers reduced costs, improved efficiency on the 3D CAD, and optimized the design workflow.
Hear From Our Customer In Singapore / Malaysia
Testimonial from Alfatech:

"Firstly, we're a small, local company with limited resources and budget, so our choice has to be cost-effective. Secondly, ZW3D doesn't skimp on performance; it has all the tools we needed, from modification > design > machining! And finally, ZWSOFT is very supportive of what we planned to do."

Testimonial from Guhring:

"As we are a small company with a limited budget, one of the primary reason we decided to go with ZW3D is that it is a product that is cost-effective and easy to use. I was able to pick up how to use this software in a relatively short amount of time. Great support from the local team as well."
Don't miss out on the best CAD software trial